OCean freight
Prime League provides flexible and cost efficient Ocean freight services between Canada and Europe. We help our customers identify the right type of Ocean transportation. Our dedicated Ocean freight experts are based in Canada and Europe. This well-trained staff is ready to provide high-quality customer service 24/7 in Europe and Canada.
PRIME LEAGUE FACILITATES A FULL RANGE OF OCEAN FREIGHT SERVICES, INCLUDING:
Full container load – FCL
Direct ocean shipment. From Shipper to Consignee.
Less then container load – LCL
Consolidated management of LCL shipments with a complete reporting update to our customers.
Container management – FCL INLAND SERVICES
Inland Services – from pick-up to origin port and from destination port to final destination.
Container management – FCL INLAND SERVICES
Customized conventional load services
Oversized goods too large to fit into standard containers
Available for break-bulk cargo
Available for roll-on / roll-off cargo
Cars, Motorcycles and boats shipping
Insurance
Prime league highly recommends customers to insure their cargo for every shipment. Cargo insurance (also known as marine, shipping or freight insurance) covers the loss, damage or theft of commodities while in transit
Documentation
Upon request of our customers Prime league may prepare shipping documentation and arrange regulatory services:
Bill of Lading
Airway Bills
Packing Lists
Commercial Invoices
The Certificate of Origin
Phytosanitary certificate
Consular Invoices and Visas
The Export Permit
Canadian Border Service Agency Export Documents
Canada Customs Invoices
Cargo Insurance Certificate
Letter of Credits
Export Declaration
Phytosanitary certificate
Export Declaration
Custom Entry Documents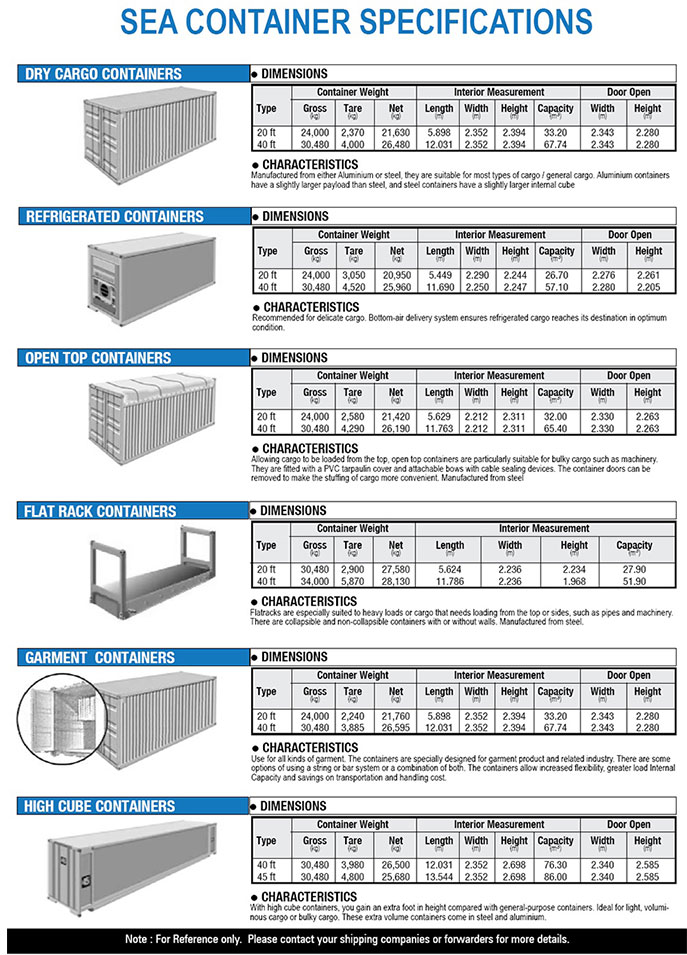 Prime League DOES NOT manufacture or sell ocean containers or know the identity of their vendors.
The information provided below is offered for the convenience of Prime league's clients to help them to determine on the size and type of container they need to ship their cargo.